Line 1.000 and 10.000
For industrial use, our equipment are mainly used in hatcheries either for oxygen transfer, treatment of effluents or recovery of contaminated environments, as well as in process plants for the sanitization and disinfection of food and surfaces without the use of chemicals.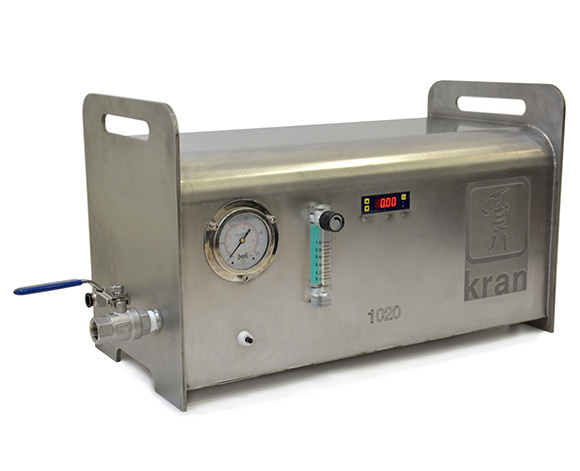 High saturation values at lower gas flow.

Capacity Line 1000 from 6 to 900 lt/m.

Capacity line 10000 from 1000 to 15000 lt/m.

Gas consumption between 0.5 and 1% gas flow per liter of water
KRAN equipment have very low energy consumption.

Digital gas flow board (Optional) allows to see in real time the rate of gas consumption and the values accumulated during specific periods of time.

Fast installation at low cost.
These products will be soon available both for personal and family care.
SERVICES
At Kran we develop solutions in the application of Ultra-Fine Bubbles according to our customers' needs, providing constant technical assistance.